The Upper Kiewa Valley Community Association has received information about some programs  that may impact on or be of interest to our community.
The Ovens Fire District 2021 Planned Burning Program.  Click on the following links for more information and see map below: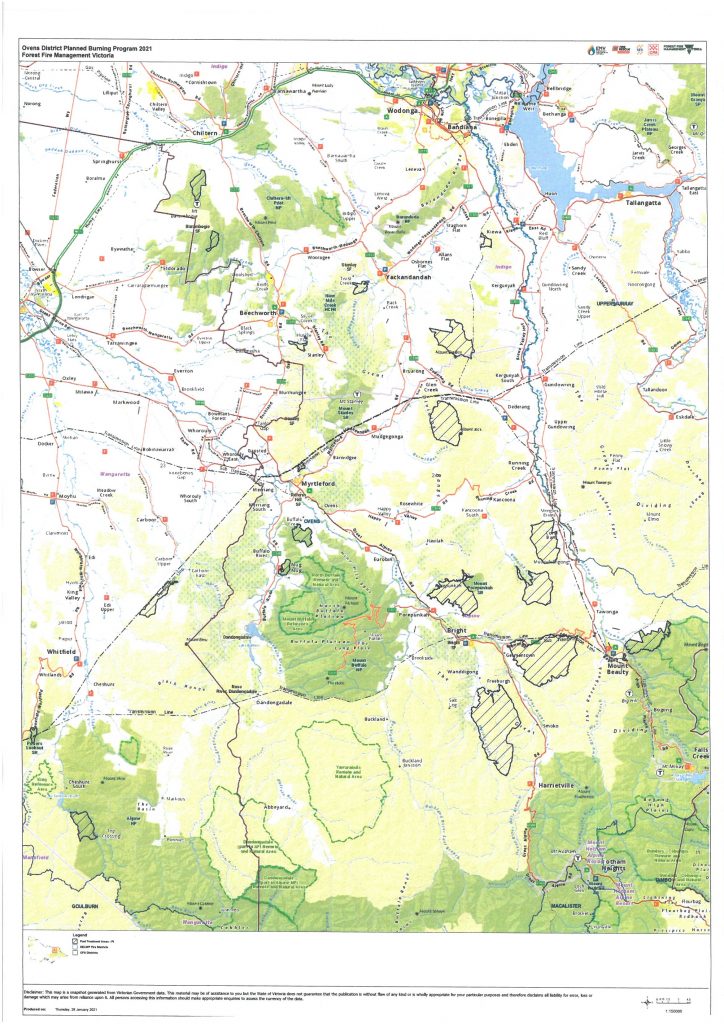 Regional Road Victoria have notified UKVCA of of scheduled works to begin mid February, 2021.  Landslip prevention work is planned for the Bogong High Plains Road, the Tawonga Gap Road and the Great Alpine Road.  Click on their bulletin link below for more information.
DEWLP have forwarded on their latest Newsletter notifying us of the Community Environment Grants Package which is now available for grants of up to $50,000 for small and large scale projects dedicated to preserving Victoria's biodiversity and waterways. The category that could apply to the Upper Kiewa Valley is the Community Volunteer Action Grants  – to protect and enhance the natural environment, boost volunteer participation and address threats to biodiversity on public and private land.
For more information and to apply, visit environment.vic.gov.au/grants