Here is the list of Alpine Shire Australia Day Award recipients
for the Kiewa Valley from 2001 to 2021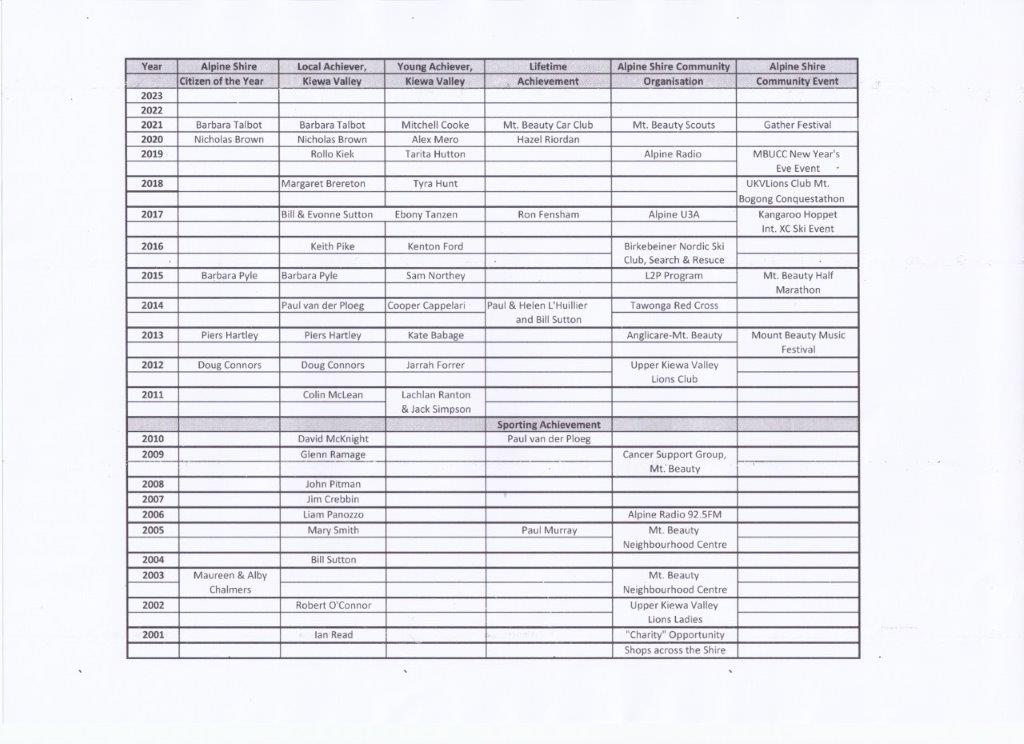 NOTE:  Media below is from 2020.  The 2021 media will be updated when the plaques have been installed.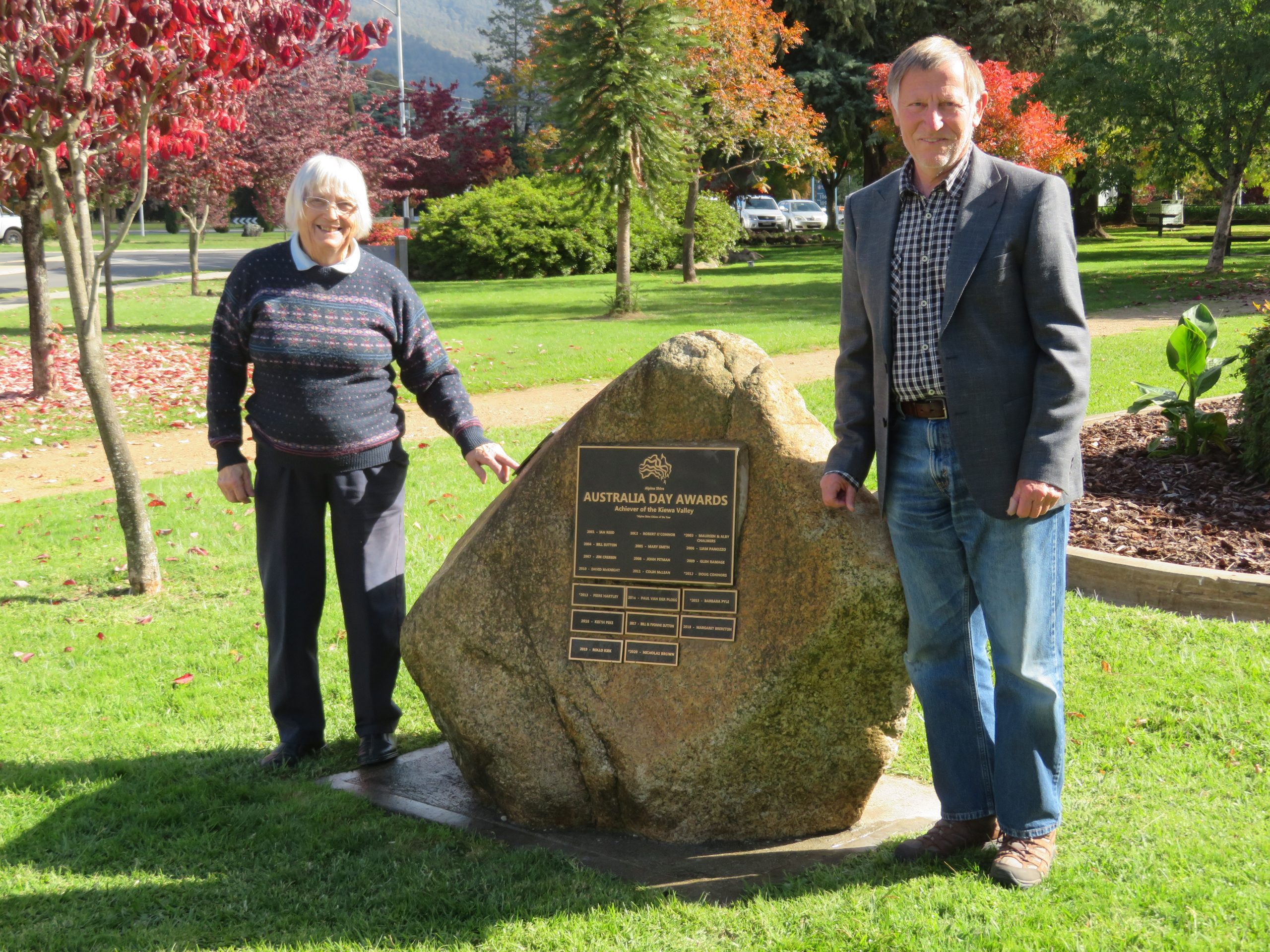 Hazel Riordan, Alpine Shire Lifetime Achievement Award and       Nicholas Brown, Alpine Shire Citizen of the Year, 2020.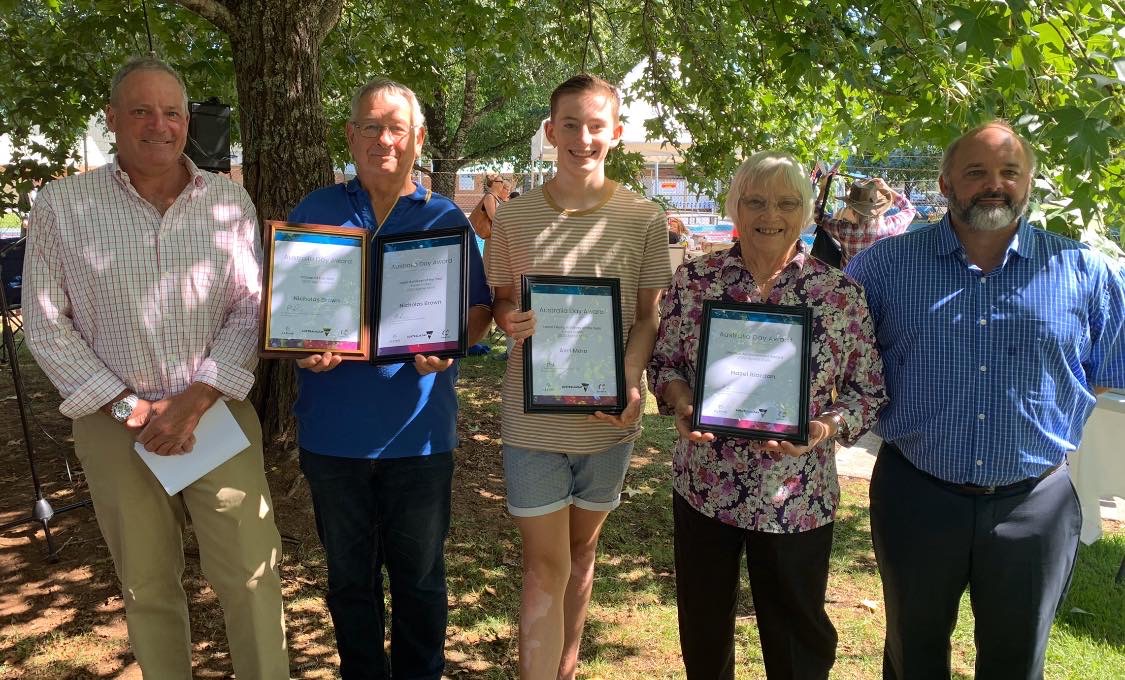 Mayor, Peter Roper, Rod Hyde, receiving Nicholas Brown's Award, Axel Mero, Kiewa Valley Young Achiever, Hazel Riordan. Alpine Shire Lifetime Achiever and Councillor Tony Keeble at the 2020 ceremony.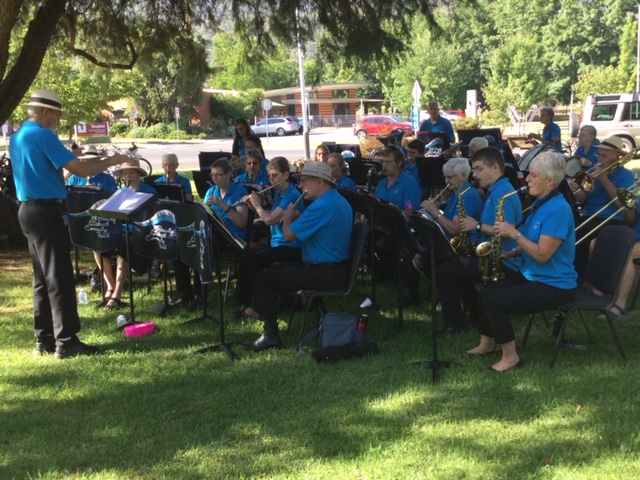 Mt. Beauty Community Band at the 2020 Australia Day ceremony.
Kiewa Valley Australia Day Achievement Awards.  See the Honour Rock in Hydro Park, Mt. Beauty.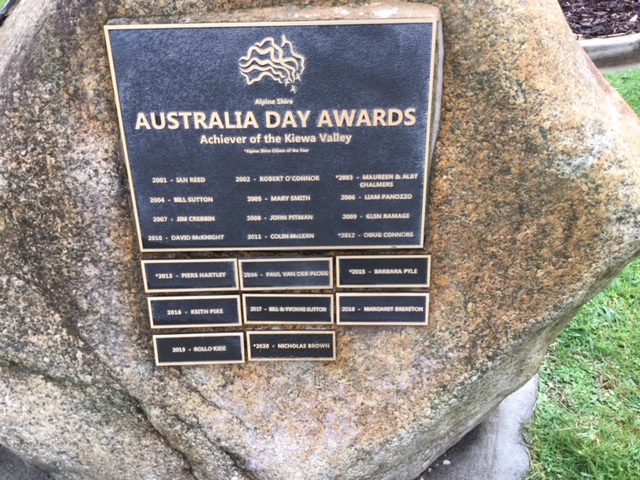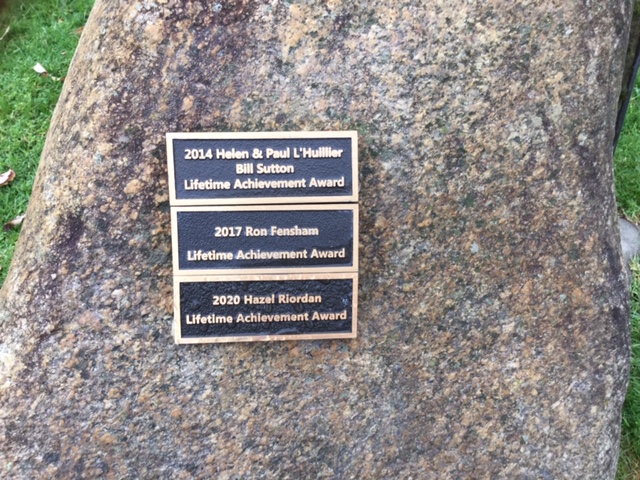 Local media reports:
2020 Alpine Shire Awards  as published in The Alpine Observer 30/1/20
https://www.ukvcommunity.org.au/wp-content/uploads/Australia-Day-3.jpg
https://www.ukvcommunity.org.au/wp-content/uploads/Australia-Day-2019-no.2.jpg
https://www.ukvcommunity.org.au/wp-content/uploads/Aust.-Day-No.3.jpg