A DATE FOR YOUR DIARY
The Annual UKVCA Community Forum will be held on
THURSDAY, MARCH15th,7.30pm at
AUDITORIUM@informationcentre
This year the following speakers have accepted our invitation to address our community:
Cathy McGowan, MHR, Federal member for Indi
Alpine Shire Mayor, Ron Janus, Alpine Shire Director of Assets, Will Jeremy, Nathalie Cooke, DirectorCorporate (ASC).
A representative from Alpine Health
Each speaker will be given the opportunity for a brief address and then   questions  from the floor will be addressed.  This will be your opportunity to put your question to any of the above speakers.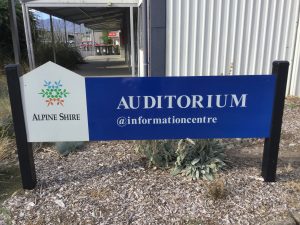 All community members are welcome.  Supper is available and this time will give you an opportunity to meet the speakers more informally.
PUT THE DATE IN YOUR DIARY