If you were unable to attend the information session yesterday (11/11/15) you may like to view the plans that were presented at the public forum.
Option 1  –  Plans proposed for the current site: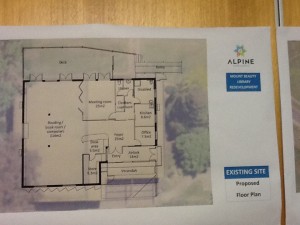 Option 2  –  Plans proposed for a co-location of the library with the Information Centre and Kiewa Valley Historical Society: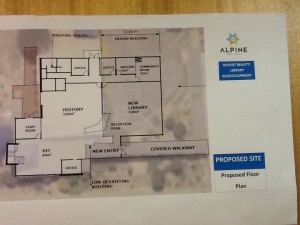 These plans and others are now on display at the Mt. Beauty library.  There are feed back sheets at the library and the session will be available online or it can be viewed at the library.  You can also provide email feedback on these proposed plans to    georginacurtis@alpineshire.vic.gov.au
The Alpine Shire Council welcomes feedback before any decision is made.