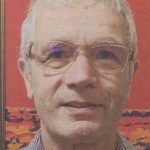 Upper Kiewa Valley Community  Association congratulate Dr. Mark Zagorski for being recognised in this year's Queen's Birthday honours for receiving an Order of Australia Medal for his services to the Mt. Beauty and Upper Kiewa Valley community as a General Practitioner.
Dr Zagorski is a gen­eral practitioner at Mount Beauty Medical Centre and the Trauma Centre at Falls Creek Medical Centre, as well as a visiting medical officer at Alpine Health and a current member of the medical consultative committee.
He is also a Foundation Fellow of the Australian College of Rural and Re­mote Medicine, a medical trainer with Falls Creek Ski Patrol, treasurer of the Rural Doctors Association Victoria, coordinator of 'Pit Stop' Men's Health Night at Mount Beauty & District Men's Shed, past Hume General Practitioner representative with Medical Displan Victoria (now Emergency Management Victoria) and is cur­rently field emergency medical officer for the NE Hume.
Dr Zagorski was awarded the Rural Doctor of the Year Award by Rural Doctors Association of Australia in 2008 and received a long service award from Rural Workforce Agency Victoria in 2017.
Dr Zagorski said the nomination came as a surprise.
"I didn't expect anything like this. I don't consider myself any more special that anybody else who does a full-time job in the community," he said.
Beyond getting three new letters to put at the end of his name, Dr Zagorski said the award simply meant I,000 Facebook messages from well-wishers.
"There will be a medal presentation ceremony later in September or October, and maybe a nod from the Victorian Governor General but I'm not sure what else," he said.