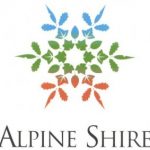 Alpine Shire Community and Sporting groups and organisations are invited to apply to the ASC Community Grants Program for projects that support diversity, community participation and contribution to the building of health, strong and connected communities with a broad range of iitiatives within the Alpine Shire for the following categories:
Community Events
Community Project – Capital Improvements
Community Project – Non-capital improvement
Youth Project
Bright Community Bank Bendigo Bank also support community groups and organisations to achieve their goals.  Eligible appplicants will be invited to have their application considered for full or part funding by the Community Bank.
In addition to the Community Grant Program, Council will conduct a grant program in the next financial year with funds received from Bushfire Recovery Victoria.  The goal of this additional funding round will be to enable the implementation of significant community projects which support recovery from the recent bushfires and build resilience in our communities.
You can find the guidelines and link to the online application form at https://www.alpineshire.vic.gov.au/community/grants-and-awards/community-grants
Please note that applications close at 10pm on 28th June, 2020 for projects to be completed in the 2020-21 financial year.  If you need to discuss your application or need further information, contact Jenny Corser, ASC Development Officer (Youth and Communities) on 03 5755 0555