Australia Day 2020 was celebrated in Mt. Beauty on Sunday, 26th January.
The Mt. Beauty Community Band led the proceedings.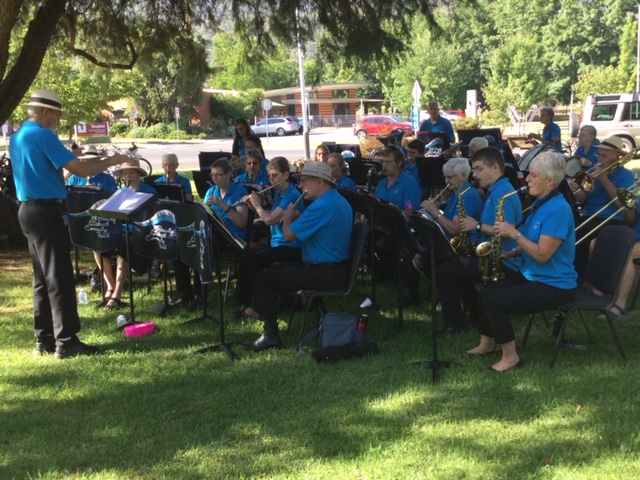 The Alpine Shire then conferred Australian Citizenship on 7 new residents of the Alpine Shire.  UKVCA welcome our new residents pictured here with Mayor, Peter Roper.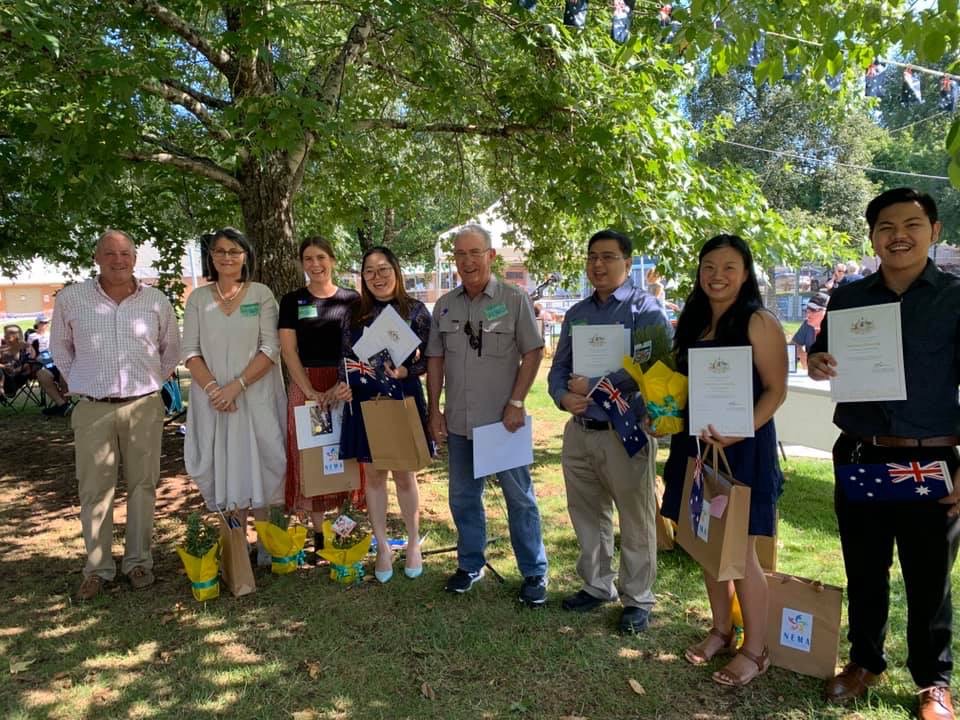 The Alpine Shire then presented the local Awards:  The Kiewa Valley Lifetime Citizenship Awared was presented to Hazel Riordan.  The Kiewa Valley Young Achiever was awarded to Alex Mero and the  KV Local Achiever as well as the Alpine Shire Citizen of the Year was awarded to Nick Brown.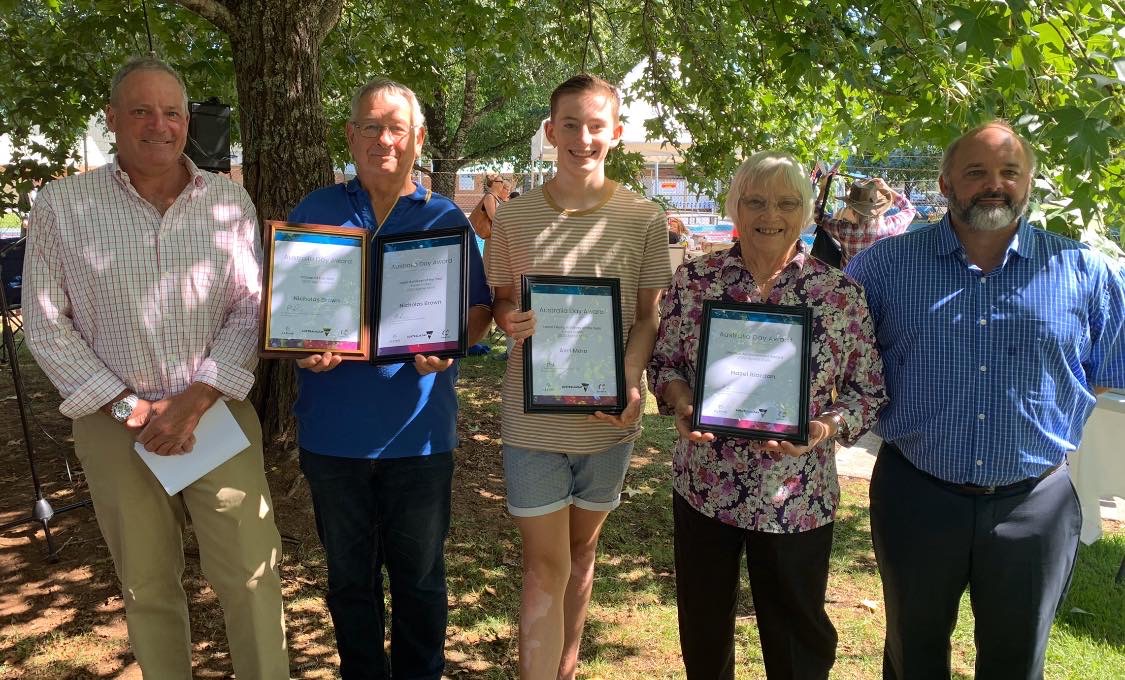 Mayor Peter Roper, Nick Brown's Awards were accepted by Rod Hyde (as Nick was away from the Valley on the day), Alex Mero, Hazel Riordan and Councillor Tony Keeble.