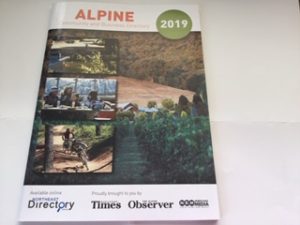 Have you picked up your copy of the 2019 Community Directory?                     Copies are free and available at Newsagents, the Library and the Visitor Information Centre. 

It is worthwhile checking the listings of any organisation that you are involved with.  UKVCA have noted a number of errors, omissions and listings of organisations and groups that no longer exist.
If you find listings that need editing, North East Media would welcome updated details for the Free Listing section.  Changes can be made immediately to the online version and be in place for next year's edition.  There is a change page/form in the back of the current annual book for organisations to fill in and send in.